The Hive
The Hive is a referral unit managed by Burnage Academy For Boys (BAfB) and provides both short-term and on-going support to students from not only BAfB but other secondary schools in the area for whom education away from school is the best option. Students who attend The Hive have their attendance, behaviour and progress checked and recorded regularly.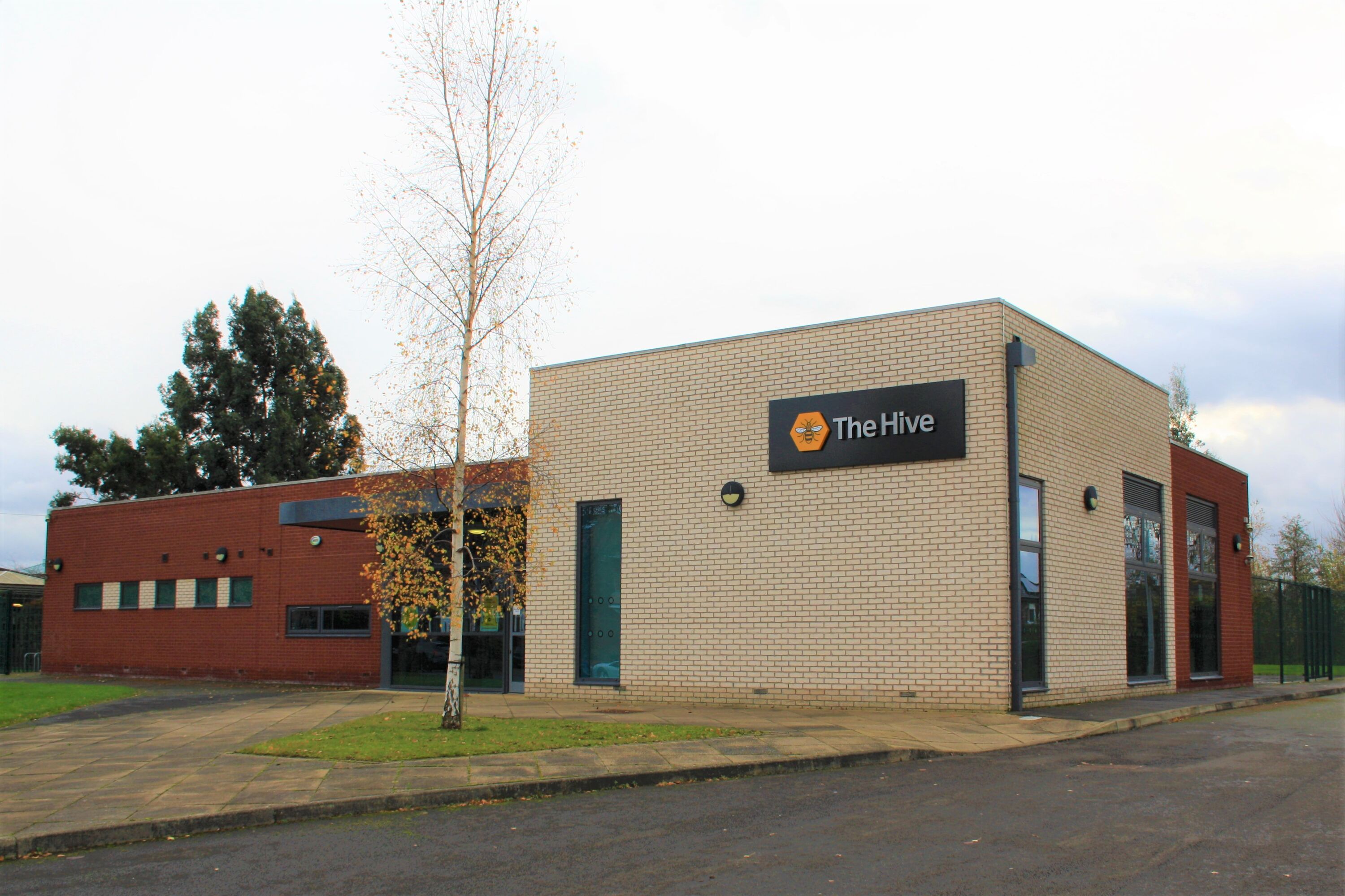 The unit ensures a minority of students cannot disrupt the majority's education and provides opportunity for the excluded students to reflect on their behaviour and to appreciate the benefits of cooperation. As a result of the early intervention, permanent exclusions are rare.
The building was opened in 2012 and has underfloor heating and ventilation systems, disabled facilities, full CCTV and access to IT facilities (subject to BAfB approval).

Rooms (and the centre as a whole) are available for hire, subject to availability and at the discretion of the lettings manager, who can be contacted via the main school.

Facilities available include:
Social Area
This area contains room for up to 24 people in a more informal setting than the classroom offers. It also has a desktop computer and interactive whiteboard. This area is unavailable during off-peak hours (see lettings policy for details).
Private Consulting Room
This room can be used for one-to-one meetings.
Meeting Room
This smaller room can accommodate up to 8 people.
Kitchen
The kitchen is equipped with a fridge/freezer, kettle, toaster and microwave, and is available for use for a small additional charge. There is a serving hatch which provides easy access to the social area.
Classroom
The main classroom caters for up to 20 people, and furniture can be arranged to suit either smaller groups or a larger meeting. The room is equipped with a desktop computer, which is connected to an interactive whiteboard with integrated speakers. The room also contains a sink and fridge, and is covered by CCTV.